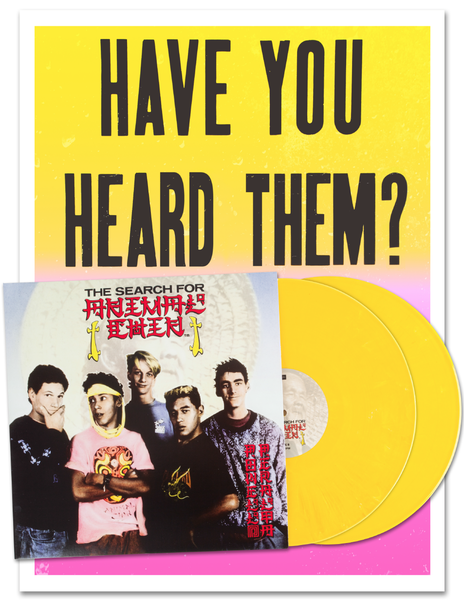 Powell - Peralta's 'The Search For Animal Chin' 2LP
For the first time ever, the world's most popular Skateboarding Movie is being captured on VINYL. Powell - Peralta's, directed and produced by Stacy Peralta, 'The Search For Animal Chin' is the most popular skateboard movie of all time. When it came out in 1987 it was revolutionary as it changed the way that people looked at skateboarding. This movie instantly turned these professional skateboarders into household names thus making them just as popular as well known Rock Stars. The movie features Tony Hawk, Steve Caballero, Mike McGill, Lance Mountain, and Tommy Guerrero among many other skaters from the Powell - Peralta skateboard company. The Soundtrack became a massive success as people all over the world repeated skits like 'He's Got His Own Milk Cartoon', that Tommy Guerrero made up in the movie. This movie is not just about skating and cool music, but about a tight group of teenage friends exploring the world doing something they truly love together, skateboarding. 
FAQ
Q: Is this just the dialogue from the film on Vinyl LPs??
A: No, this is all the audio from The Search For Animal Chin on Vinyl LPs. The music, the dialogue, the sound of the grinds, slams and fans, and all the audio from the memorable scenes. Plus a download of the audio, a download of the film and a 12" X 23.5" HAVE YOU SEEN HIM poster.
*2LP on Yellow Marble Vinyl
*Gatefold Vinyl with a collage of rarely seen photos of the professional skaters from the 1980's on the inner sleeves.
*Exclusive Foldout Poster of Animal Chin
*Re-mastered for the First Time.
*First Time Ever on Vinyl
*Full MP3 download of the soundtrack as well as Full Movie Download